Websites for Financial Advisors and Insurance Agents
The most loved web provider in the industry
We simplified the struggle - now, it's easy for you to build a website that works for your business.
Yes, even you can update your website. It's that easy.
Our platform was built with you in mind: Make updates, view statistics and much more. It's your website — you're in control.
Sign up for a free 7-day trial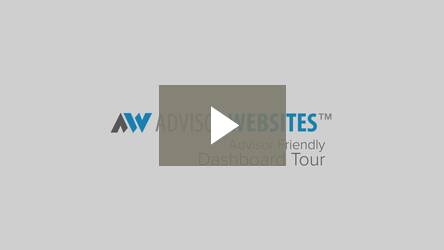 We're serious about customer service
Of the last 100 tickets from our clients:
* These stats are updated in real-time from our customer success portal.
We provide for some of the best:
Our clients have been making some noise. Check out their stories
It's so easy. I could do it blindfolded. It's very easy for me to go in and do what I need to do, and if there's something I can't, I call you guys, we get it done, and I move on.

So many financial planning websites are exactly the same – everybody has the same mission, the same exact thing – but I really wanted to distinguish myself

Today and within the past year, we're starting to see new prospects come in because they found our website. They liked what they saw and gave us a call.
Many of our clients are making headlines. You may recognize them from:
Get Started Today
Try us for 7 days. No credit card, no risk.
Get full access for 7 days
Signing up for a free 7-day trial gives you full access to a new responsive themed website, access to our Content Library, trials of our integrations and much more!
Don't believe us? Try it out for yourself. Sign up and start one today — no credit card required!