Some of the most successful bloggers out there say that it's better to spend more time on content promotion than actually writing.
Why is this? Let's say you write the most amazing article on the benefits of financial planning in your twenties. Your clients are going to love this! But how are they going to see it if they aren't regularly checking your blog themselves?
It's like the saying: "if a tree falls in a forest and no one is around to hear it, does it make a sound?"
Here are some of the best tips to start successful content promotion:
1. Reach out to influencers
Influencers are anyone that has some level of authority or expertise on a certain subject. For example, blogger Joshua M. Brown is a huge influencer in the world of finance. His twitter account has over 300K followers (including TV host Ellen), so people want to listen to what he has to say!
We recently posted a blog article: Best Blogs to Read for Financial Advisors, where we featured the best influencers in the financial industry. We reached out to these influencers letting them know we featured them and many of them shared the blog on their own social accounts.
The best way to reach influencers is either via Twitter or email. Most people pay attention when good things are being said about them and sharing the good news becomes a natural outcome.
Want to reach some financial influencers on Twitter? Check out who to follow on Twitter for Financial Advisors.
2. Use social media
Social media is probably the easiest way to promote your content. Facebook, Twitter, and LinkedIn are the most effective social media platforms for Advisors.
The basics to promoting your content on social media are simple:
Post the link
Make a caption about the content. The best way to come up with a caption for your content is to use snippets. Examples of snippets are: variations on the title of the content, short statements about the content, or short quotes from the content.
Mention anyone featured in the content (e.g., influencers, companies, events, products, etc).
And boom! Post it!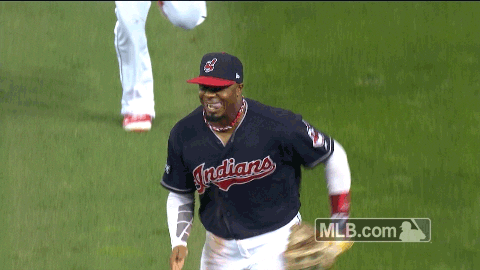 3. Use email marketing
Email is still one of the most valuable forms of online marketing available. Even if your email subscribers don't open the email, they'll at least see the subject line, therefore increasing your brand awareness and keeping you top-of-mind.
So use your blogs as content to post in your emails! Even if the email is not specifically about the blog, you can still provide a link to it somewhere within your email, like in the signature to your name.
For more tips on how to use email marketing, look here.
4. Turn content into other mediums to share
One piece of content can be used in so many different ways. You could turn one blog article into a:
This creates a variety of mediums upon which different audiences will view. Some people are more visual, so they'll prefer a video. Others like to listen, so they'll prefer a podcast. The list goes on.
Turning your content into other mediums is easy to do, makes your brand seem more well rounded, and helps to establish your authority as a thought leader. Here's a SlideShare we created:
5. Submit to content communities
Content communities are websites where you can submit your blogs to a larger audience. There's a lot of competition on these sites, but if you have really strong content then you'll be sure to stand out. To get started with content communities, look at sites such as:
Want more tips on content marketing? Learn the 3 ways any professional can be a smart content marketer.
Was this article helpful?
Please Note: this article is for informational purposes only. We strongly encourage you to verify any content and information you use with your own compliance department or legal counsel.