Broker-Dealers
Compliant Advisor Websites for Broker-Dealers
Advisor Websites works with hundreds of Broker-Dealers and FINRA regulated organizations across the United States to build effective websites for their affiliated representatives and/or agents. At Advisor Websites, we speak your language and focus our energy on making the job of compliance analysts easier, providing insightful data to your marketing team, and making your advisors more successful. Our Broker Dealer solution platform is designed to meet the legal and regulatory compliance rules that guide the financial industry.
How our compliance process works
Your advisors have access to a website dashboard that allows them to update their site content and submit their changes for approval. Your compliance team gets notified electronically, and can then moderate (approve, reject, comment) the request.
Over 125 Financial Services, Insurance and Custodians Firms use Advisor Websites, including:
Enterprise Dashboard
This on-demand dashboard allows you to review statistics and system performance at a micro-level (individual advisor) and macro-level (firm wide usage). It breaks down your firm's top performers in terms of visitors to the website and generating leads through the website.
FINRA

Pre-Reviewed Content Library

Your time is valuable. And so with each website, your advisors have full access to our Content Library, which is equipped with FINRA pre-reviewed content so that if they don't have time to post a new article, they can simply select one from the library.
Compliance Workflow
Put your compliance team in full control to approve all web content. Any content pending review is listed out in one spot, designed for quick, comprehensive, and easy review.
Auditable Archiving
Our built in archiving tool timestamps and creates a screenshot of the website and its content upon update. Our filters allow your compliance team to search the archive for specific approvals, advisors, content types, location and more.
Encryption
&

 Security

Data is backed up daily and stored at an off-site location for disaster recovery. All web traffic for authenticated users uses HTTPS to protect our users' privacy. Our application servers are scanned regularly by a third party security vendor to verify that we continue to meet our industry's standard best-practices.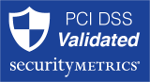 Training
&

 Workshops

A dedicated account manager will be assigned to your organization (compliance, marketing, practice managers) and help you to successfully administer your program.

Whether it's training your team to use the dashboard or making updates to your website, our Customer Success Team is here to help you get there.
Be a partner of Advisor Websites
Get in touch and see how we can help you save time today!